Shunichi Nemoto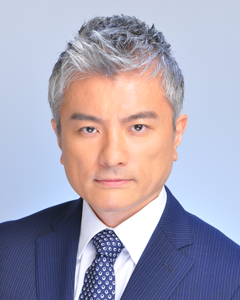 Certified public accountant (JICPA)
Certified public accountant (USCPA / Washington State)
Certified tax accountant
After graduating from Tokyo University, Mr. Nemoto passed the JICPA exams and started his career from BDO Tokyo. After working mainly in auditing services, he joined Deloitte Tokyo in 2004 to gain experience in consulting services and international business. Mainly engaged in client services for IPO, due diligence and internal control establishment.
After working for 6 years as a staff member of the audit firm, he independently started own business as an individual CPA in 2006. He provided a wide range of services such as audit, financial consulting, internal control establishment (J-SOX), valuation and tax filing, etc. for various sizes of clients from listed entities to SMEs.
In 2014, his client offered to participate in a project to be listed on the Singapore Stock Exchange (SGX) and he assumed its CFO position according to the request. For four years after the IPO, he performed his duties as CFO and was engaged in significant tasks such as fund-raising, disclosure, IR activities, and internal control establishment. In addition, he also passed the US CPA Exam during this period.
After returning to Japan and working for a TSE listed entity as a general manager of the finance and accounting department, he restarted his own business as leader of Nemoto International Accounting Firm in 2019. He provides a wide range of services mainly for foreign capital companies located in Japan and domestic companies requiring global support.
(Education / qualification)
Graduated from the Tokyo University
JICPA (registration number: 19307)
Certified Tax Accountant (registration number: 107548)
USCPA/Washington State (registration number: 39780)
(Job History)
2000: BDO Tokyo
2004: Deloitte Tokyo
2006: Nemoto CPA office / Representative
2014: Accordia Golf Trust Management Pte Ltd (SGX listed entity) / CFO
2019: Nemoto International Accounting Firm / Representative